Legendary Color Films Revival
Relive the golden age of color film photography.
Whether it's the glorious and punchy colors of Kodachrome 64 or the saturated luxury of Fuji Velvia, you can access these evocative emulsions without the need for a darkroom or the smell of developing chemicals.
Kodak Kodachrome 64
Kodachrome 64 slide color film was one of the most popular slide films of its day, especially among photojournalists. Kodachrome 64 has rich, vibrant, natural colors with fine grain and works best in daylight conditions. The last roll of Kodachrome film was shot by National Geographic photographer Steve McCurry who shot thousands of images on what he called "Probably the best film ever made".
Kodak Portra 160 VC
Kodak Portra 160 VC negative film produces vivid colors across the whole spectrum and is ideal for travel, fashion, portraiture, and macro photography. The emulsion has a fine grain with medium contrast, with red and brown undertones, and works best in daylight or with electronic flash. This ISO 160 professional film came in a roll of 36 exposures and was the successor of Kodak's Ektacolor films.
Fuji Velvia 100
Fujichrome Velvia 100 is a professional quality reversal film that's best suits to daylight conditions. It has a very fine grain with exaggerated color saturation and a high level of image quality. Because of the film's speed and saturation, it's ideal for landscape and nature photography. Fujichrome Velvia 100 introduced a new generation of cyan, yellow and magenta couplers which provides such richly saturated results.
5 New Iconic Film Stocks
Nik Collection 3 comes with 5 new color film simulations, including some of the most iconic film stocks ever produced such as Agfa Precisa 100, Fuji FP100C, Fuji Instax, Fuji Provia 400X, Lomo RedScale 100.
Agfa Precisa 100
This ISO 100 reversal film has a fairly neutral rendering, fine grain, and pure colors. In the lineage of the Agfachrome 100, Precisa film was renowned for its nuance and subtlety, as well as the neat contours of its grain.
Fuji FP-100C
This instant development film with its ISO 100 sensitivity can provide prints in an 8x10cm format. Compatible with various Polaroid-standard cameras, it's an ideal replacement for the brand's products because its colors are arguably better than The Impossible Project emulsions launched by the new owners of the former Polaroid factory in the Netherlands.
Fuji Instax
With the demise of Polaroid, the adventure of instant photography appeared to be well and truly over. Then along came Fujifilm and its ingenious Instax system. With a sensitivity of ISO 800, Instax 120 has a color balance and tonal range greater than Polaroid films. It creates detailed, accurate photos with an exceptionally fine grain.
Fuji Provia 400X
Provia 400x has bright and saturated colors with limited grain for a reversal film in this sensitivity range. It is mostly intended for reportage and sports photography requiring faster shutter speeds. Nonetheless, it's the only slide film available for high shutter speeds with brilliant colors.
Lomography RedScale 100
This highly creative ISO 100 film offers artificial colors that tend towards the yellow and red part of the color spectrum. The orange dominance is because the negative film is exposed on the wrong side. The same effect can be obtained with a regular film were it to be rolled up the wrong way in its spool.
The most amazing 38 films available in an instant
Filter Library > Film > Film Efex: Modern (Branded)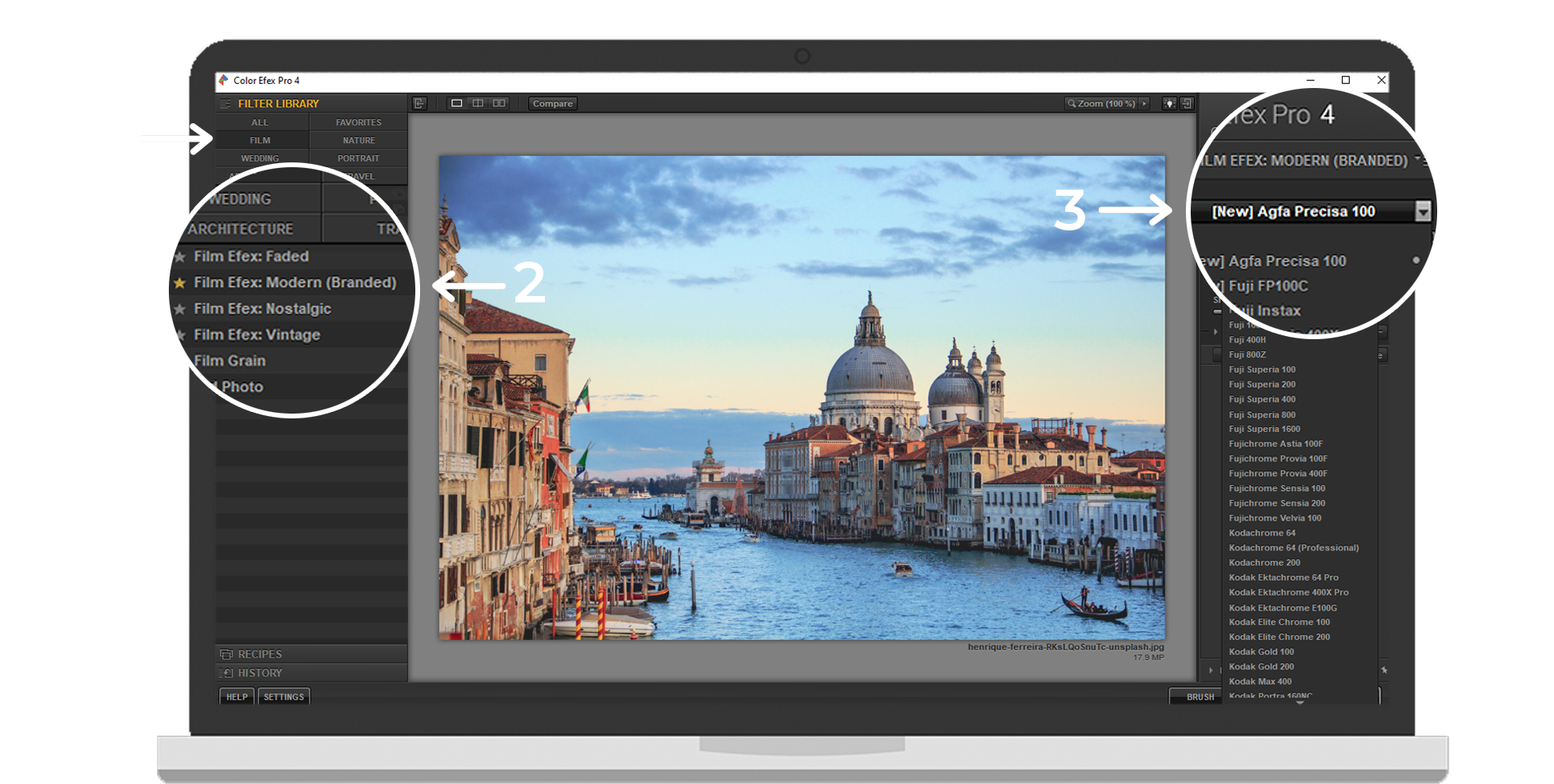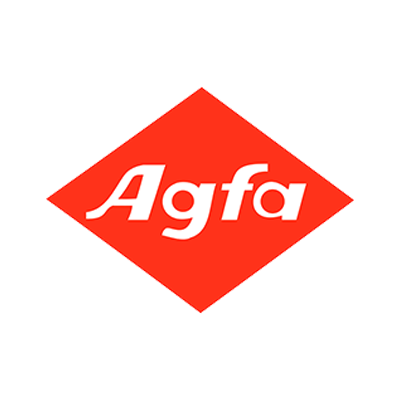 Founded in Germany in 1867
Agfa started as a dye manufacturer. It quickly turned its sights to the field of photography, where its many innovations earned the brand an international reputation. After developing the first autochromes, Agfa created the first modern color film way back in 1936 under the Agfacolor brand. In 1964, the company merged with the Belgian photographic paper manufacturer Geveart before finally discontinuing its film production business in 2005. Agfa's APX-series films had a lasting impact on the black-and-white film industry.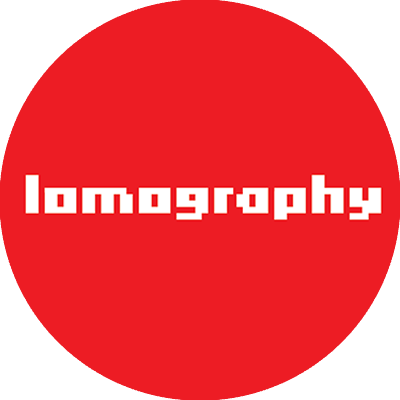 Founded in Austria in 1992
Lomography is a brand owned by Lomographic Society International. Created by a group of students after they discovered the Lomo LC-A — a Russian camera that was popular back in the 1980s — it sparked a photography movement known as "Lomography." This type of creative photography combines the use of recreational or vintage analog cameras with shooting techniques that rely on an element of randomness. Lomography's range of films includes formats made with unconventional chemical formulas and emulsions that are designed to produce deep shadows and unique colors.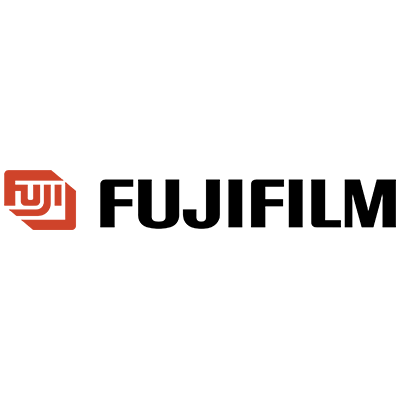 Founded in 1934 in Japan
Fujifilm takes its name from Japan's highest mountain. The company originally specialized in manufacturing photographic film. It marketed a variety of materials to the photographic and medical imaging industries before creating its first color reversal film at the end of the 1940s. Fujifilm marketed the first high-sensitivity color negative film — Fujicolor F-II ISO 400 ISO — back in 1976 and the first ISO 1600 reversal film in 1984. In early 2019, Fujifilm announced that it would resume production of its black-and-white films, starting with Neopan 100 Acros II.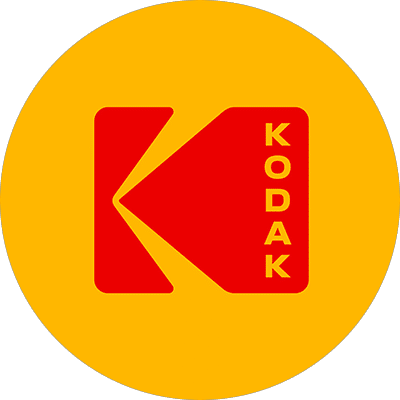 Founded in New York in 1888
The Eastman Kodak Company was founded by George Eastman and was the premier photographic film and camera company during the 20th century until the company went bankrupt. The last roll of Kodachrome 64 was shot by Steve McCurry who used this film type for 30 years. Other iconic photographers such as Sebastião Salgado, Henri Cartier-Bresson, Don McCullin, Alfred Eisenstaedt, and Irving Penn, used Kodak's Tri-X films for their black and white work to document the world around them. Currently, Kodak still produces their more popular and specialty films and papers.
Nik Collection 3 is now compatible with Affinity Photo 1.8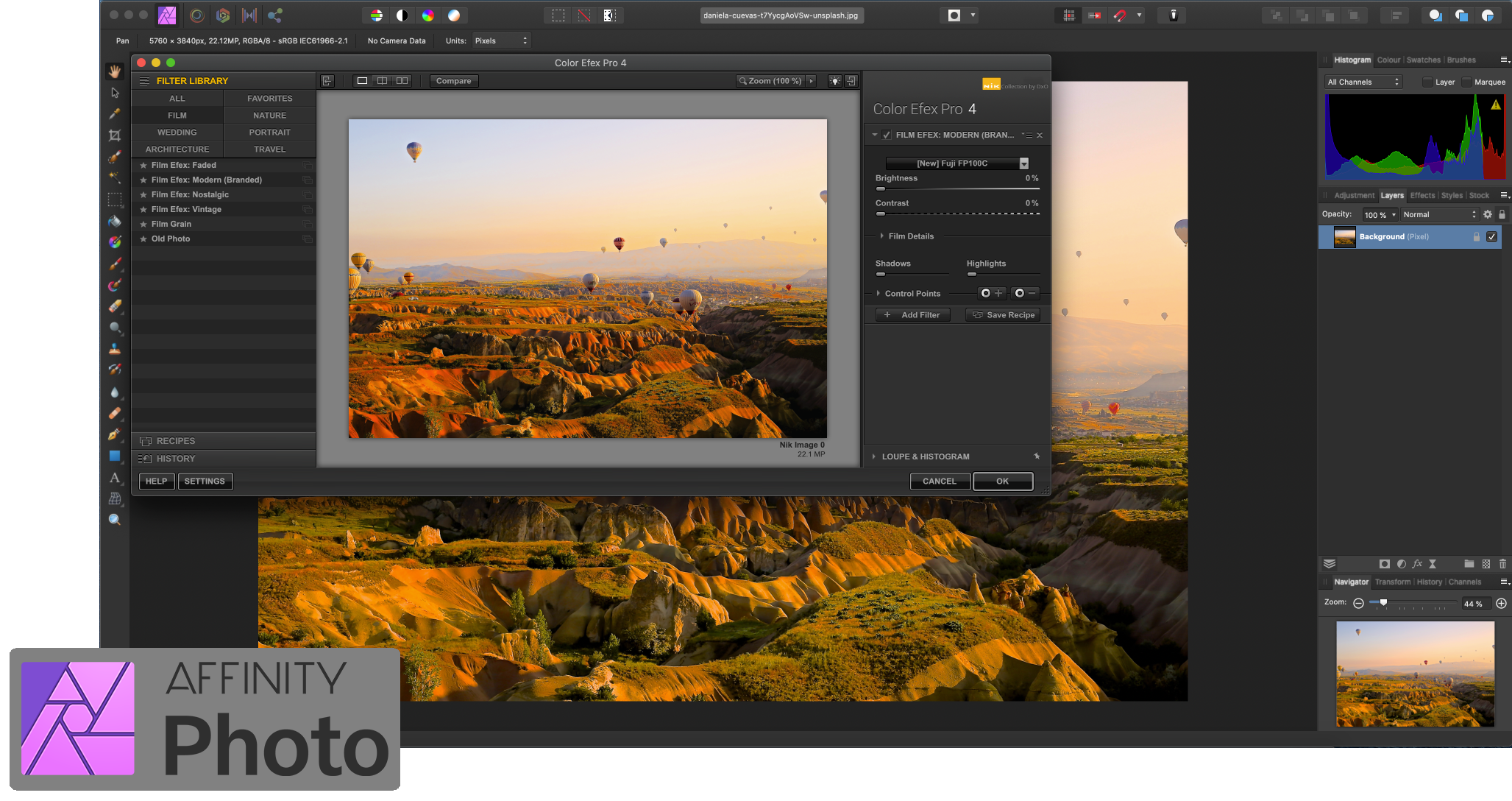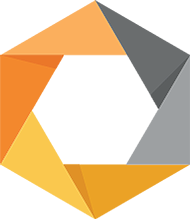 The most powerful suite of 8 photo plugins offering almost 200 high-quality creative effects as well as a range of innovative image-editing tools, all available with a single click while giving you non-destructive editing for total control.
Lifetime license no subscription
including the 8 plugins