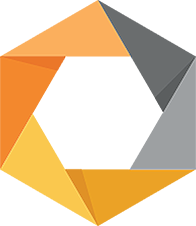 Download the new Nik Collection by DxO
Mac
Intel Core™ i5 or higher
4 GB of RAM (6 GB recommended)
2 GB or more of available hard-disk space
OS X 10.12 (macOS Sierra), 10.13 (macOS High Sierra)
Graphics card with 512 MB of video memory to handle GPU acceleration
Adobe Photoshop CS5 (64-bit) through CC 2018
Adobe Photoshop Elements 12 through 2018 (apart from HDR Efex Pro 2, which is not compatible with Photoshop Elements)
Adobe Photoshop Lightroom 3 through 6/Classic CC 2018
Windows:
Intel Core® 2 or AMD Athlon™ 64 X2 or higher (Intel Core® i5 or higher recommended)
4 GB of RAM (8 GB recommended)
4 GB or more of available hard-disk space
Microsoft® Windows® 7 (64-bit) with Service Pack 1, Microsoft® Windows® 8.1 (64-bit), or Microsoft® Windows® 10 (64-bit, and still supported by Microsoft®).
More information: https://support.dxo.com/hc/articles/115015671008
Adobe Photoshop CS5 (64-bit) through CC 2018
Adobe Photoshop Elements 13 (64-bit) through 2018 (apart from HDR Efex Pro 2, which is not compatible with Photoshop Elements)
Adobe Photoshop Lightroom 3 through 6/Classic CC 2018
Installation and activation
Installing the latest Microsoft updates for Windows is recommended before installing the application.
GPU Compatibility:
NVIDIA GeForce 8 Series, GeForce 9 Series, GeForce 100 Series, GeForce 200 Series, GeForce 300 Series, GeForce 400 Series, GeForce 500 Series, ATI Radeon HD2000 Series, Radeon HD3000 Series, Radeon HD4000 Series, Radeon HD5000 Series, Radeon HD6000 Series.
If no compatible card is available, GPU acceleration will be disabled and the CPU will be used.