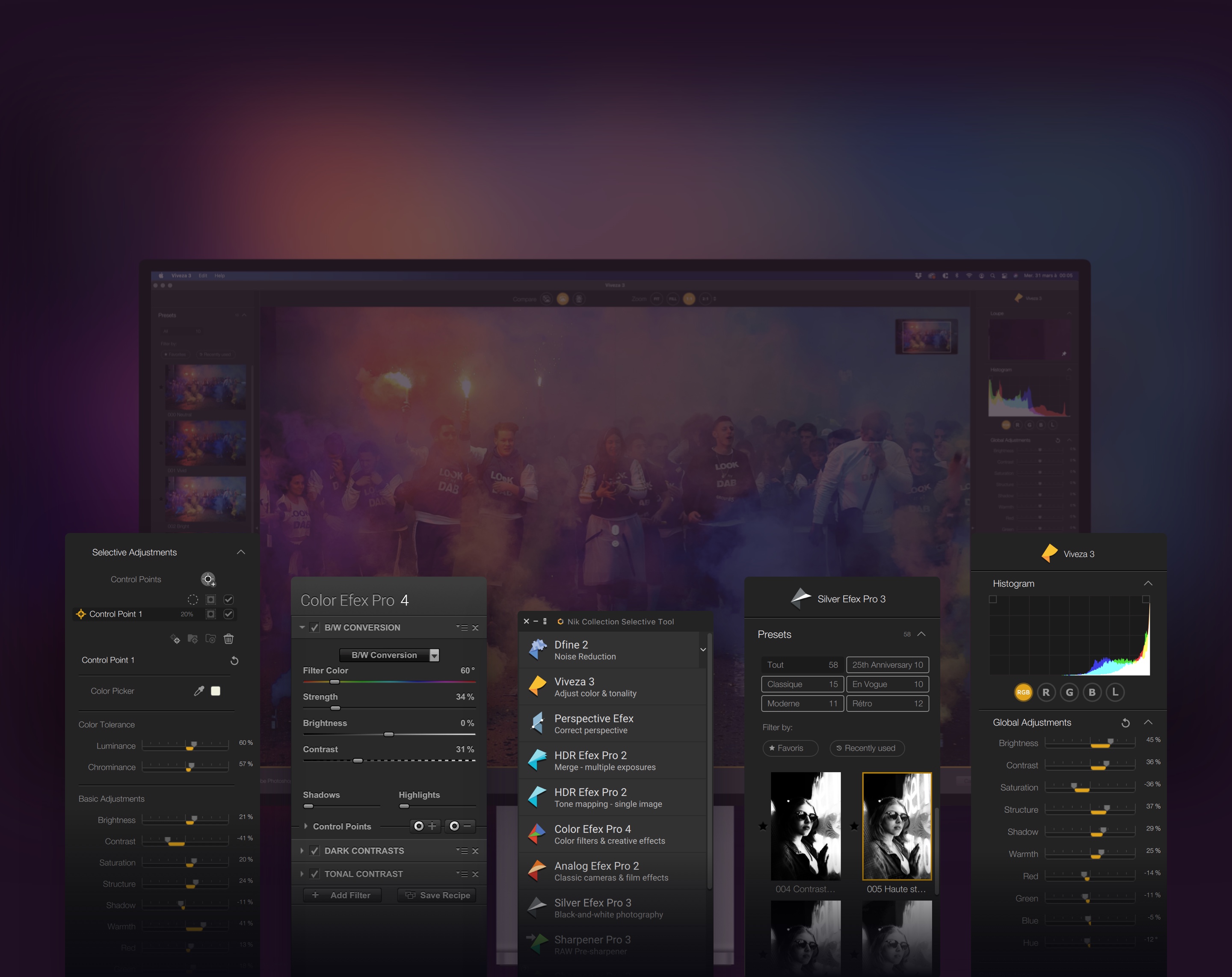 The robust tools that make up the backbone of Nik Collection
Take control of your images.
U Point™ technology: make local adjustments with absolute precision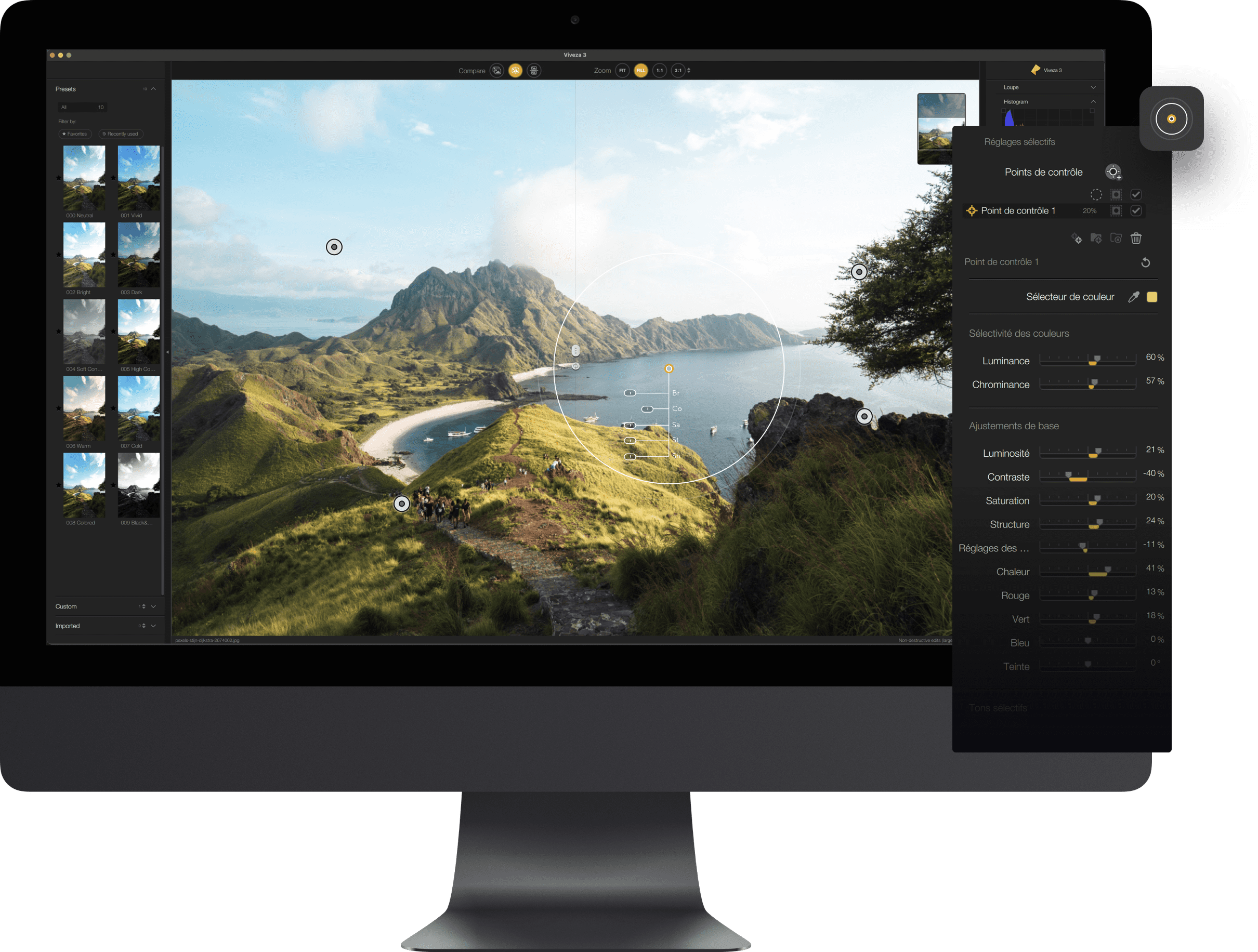 Control Points: the core of U Point™ technology
Place your Control Points right in your images. You can directly control any special areas with a click of the mouse, all without having to use complex masks or layers. Combine different Points and spare specific areas in the image. You have complete control over your edits! The key addition to your Photoshop tools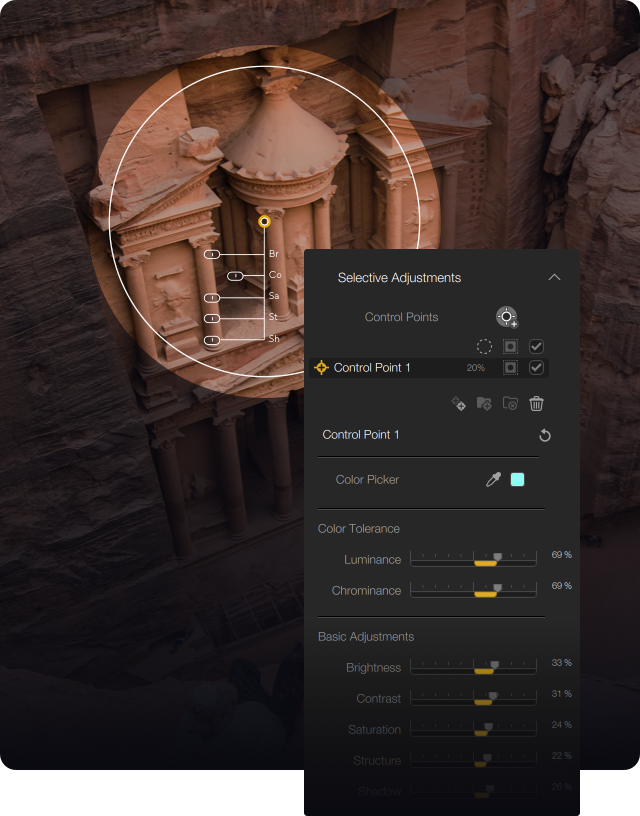 Adjust multiple settings
Apply your creative presets with Nik Color Efex, then control the color, hue, brightness, and contrast with Nik Viveza and Nik Silver Efex. Adjust your exposure with Nik HDR Efex, reduce digital noise with Nik Dfine, and optimize sharpness with Nik Sharpener.
A software, a use
Each software in the Nik Collection uses U Point™ technology in a different way :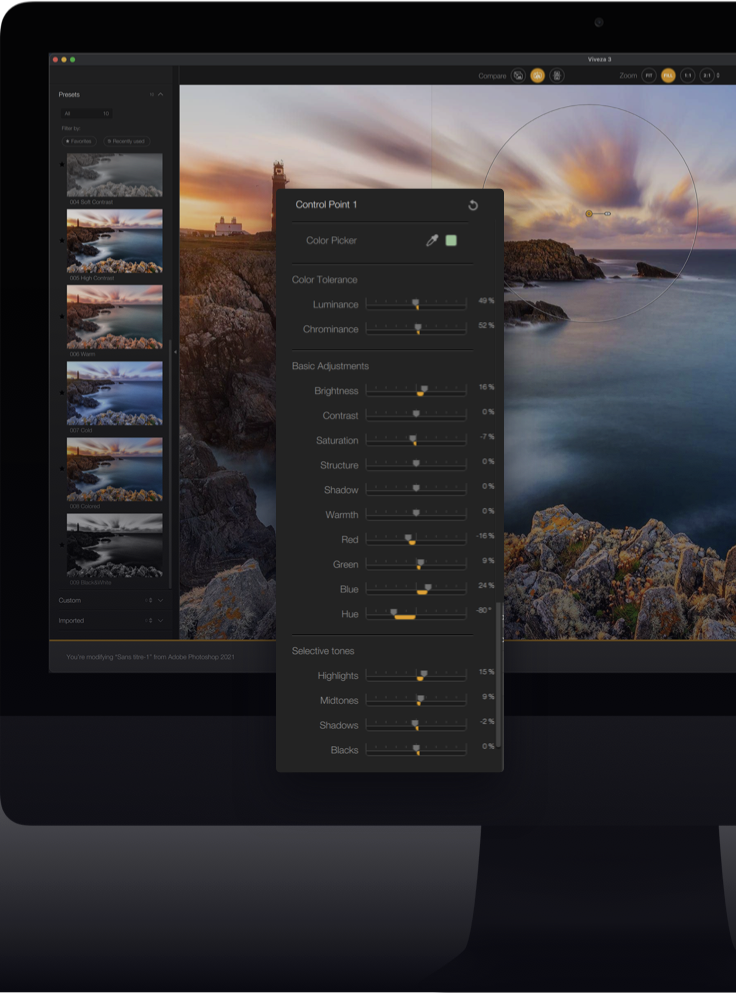 Quickly unlock your creativity in Adobe Photoshop with the Nik Selective Tool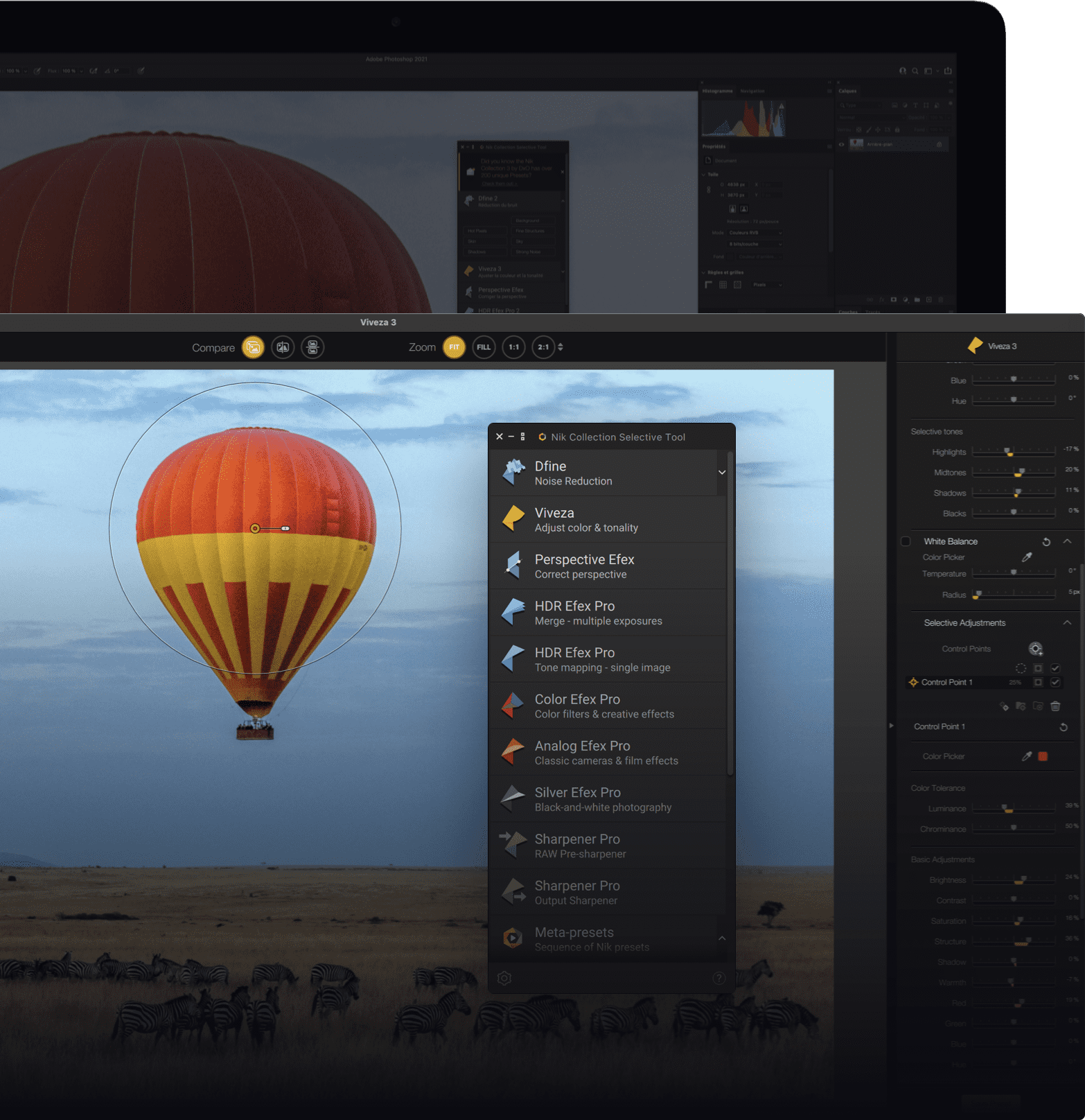 All of Nik Collection—just a click away
Directly access your favorite presets from Adobe Photoshop and save time editing. The Nik Selective Tool is your best partner when it comes to directly accessing an incredible palette of creative options.
Lightning-quick retouching
With the Last Edit feature, you can retouch your photos in a flash by re-applying the last edit setting used. With the Quick Edit option, you can now re-apply the last actions used without even having to launch the Nik Collection interface.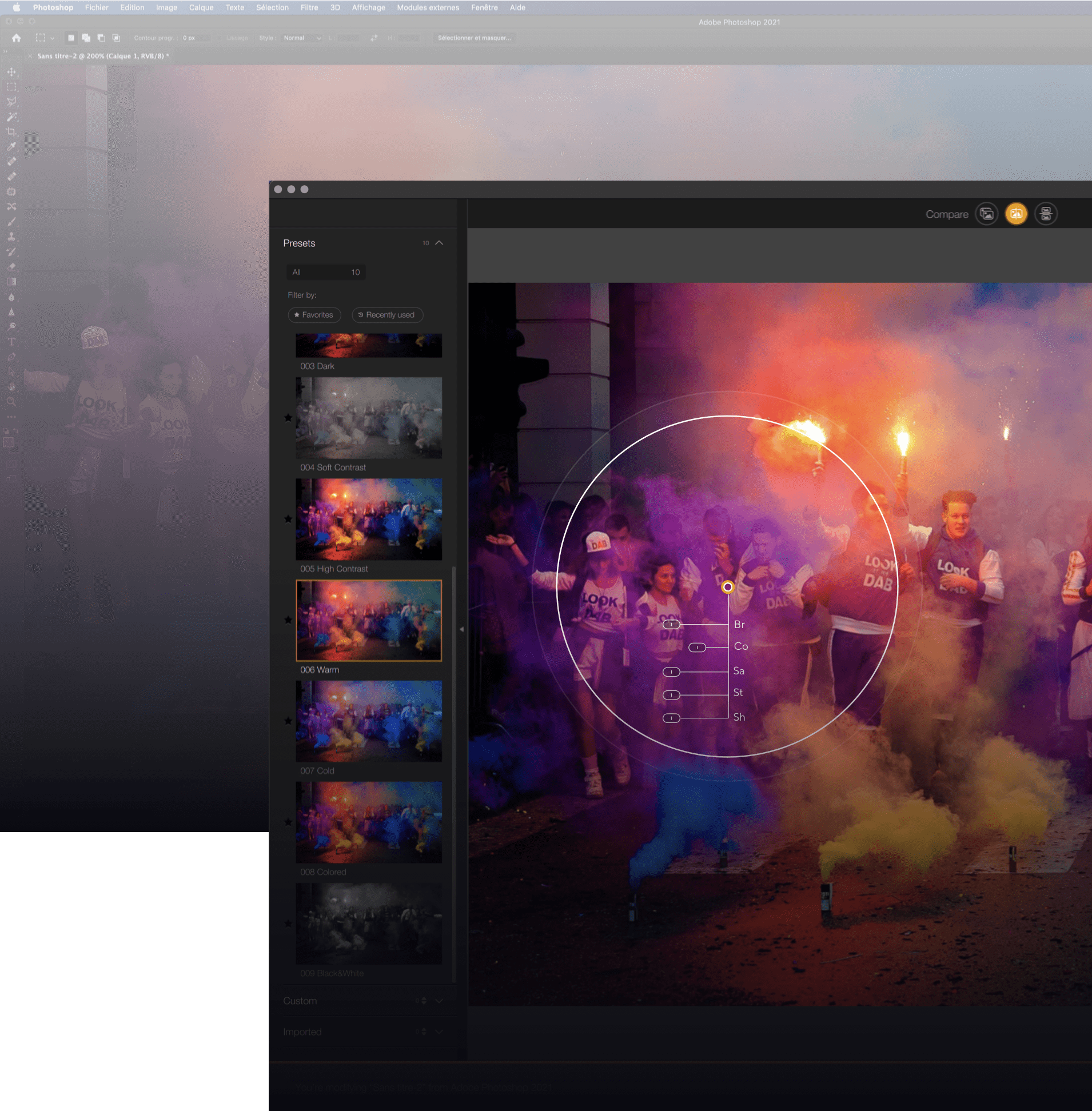 A revolution for Adobe Lightroom Classic® users: A non-destructive workflow
Exceptional flexibility
Retouch your files as much as you want all while keeping the editing settings from your last session. Export your image in TIFF format, then activate the option to retain your settings.
The power the TIFF MULTIPAGE file format
Enjoy the full power of the TIFF MULTIPAGE file format. The input file, your editing settings, and the export file are saved together in a one-of-a-kind file.